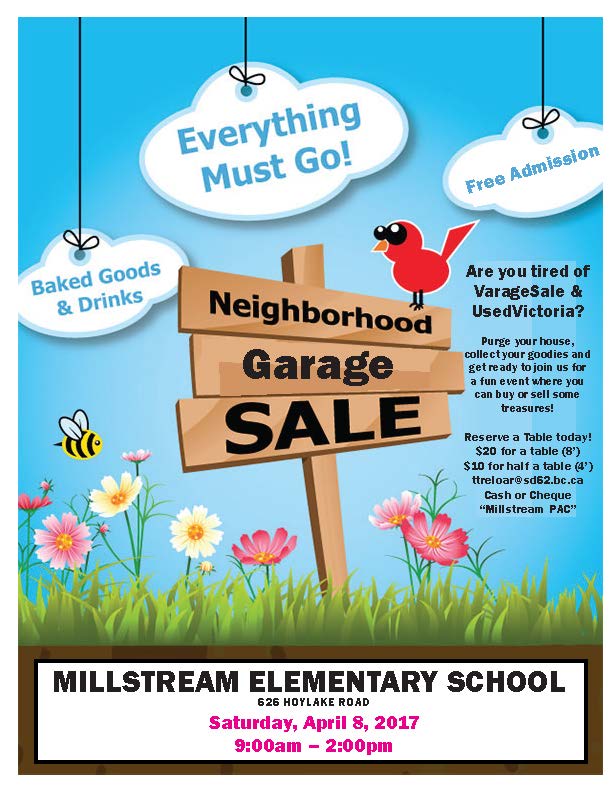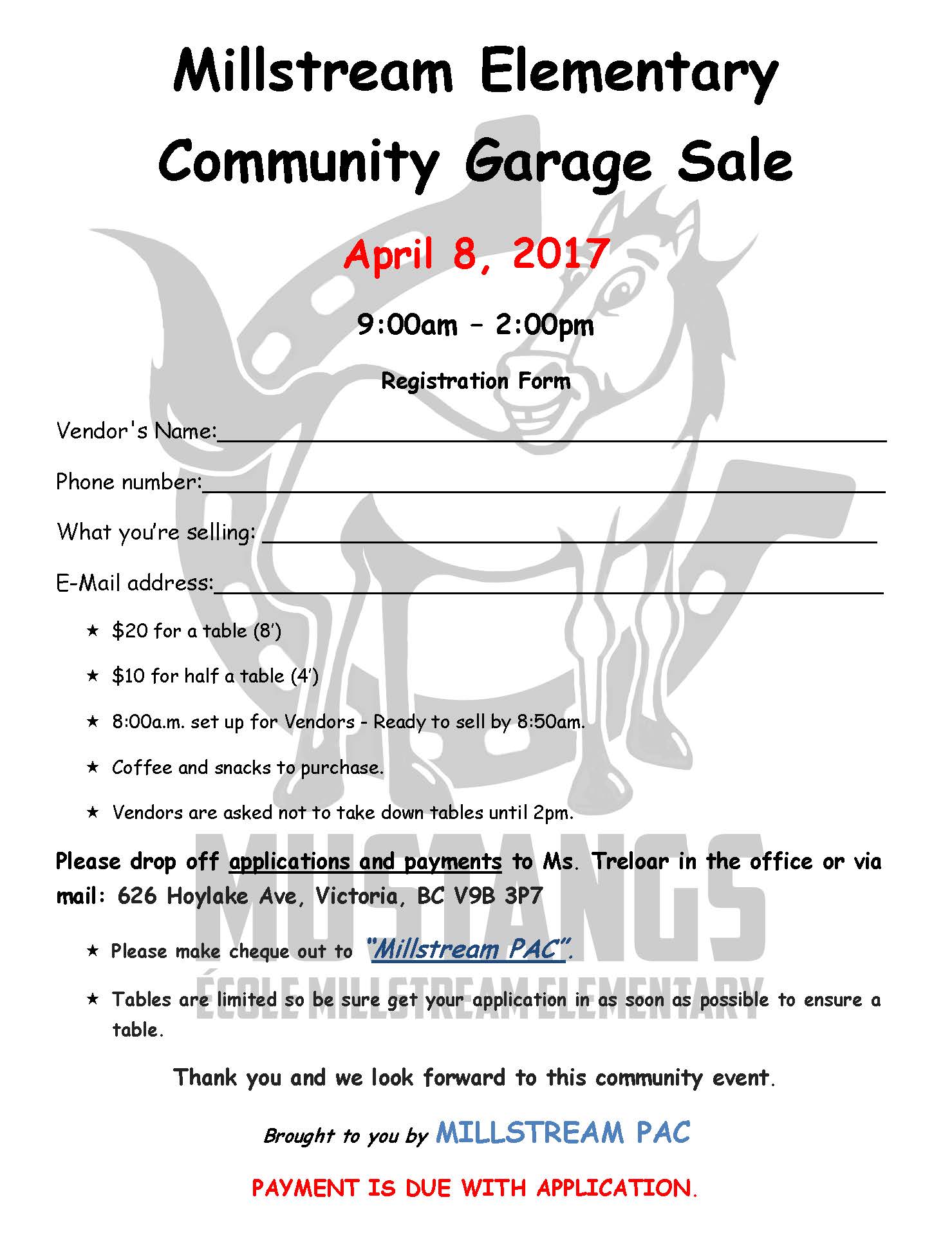 Millstream Elementary Community Garage Sale
Are you tired of VarageSale and UsedVictoria?
Millstream PAC is having a Community Garage Sale
April 8th from 9am -2pm.
So purge your house, collect your goodies and get ready to join us for a fun event where you can sell some of your treasures and find some new.
If you are interested please fill out the attached application form and drop off your payment with Ms. Treloar in the office as soon as possible as we have limited tables.
Thank you and we look forward to this event.
>