Thank you to everyone who participated in yesterday's reunification drill.  We appreciated your patience, especially in the warm weather.  We were also very impressed with how well the students managed this experience.  A total of 217 students were released in approximately 55 minutes.  The consultant who worked with us on this drill felt that it went very well yesterday.  Thank you again!
A reminder to all families that our reunification drill will take place tomorrow, Wednesday, May 22nd.  You will receive an email at 1:30 PM indicating that the drill has started.  If you do not receive an email, please plan to come to the school at 1:45 PM to pick up your child(ren).
Thank you from Mme Papineau to all the Millstream staff, families, and friends who came out to watch Ballet Victoria, Saturday afternoon. It was wonderful to see all the excited, smiling people enjoy the magical performance of Alice in Wonderland.
Ballet Tickets have now been picked up and sent home. 
If there are any concerns, please contact Mme. Papineau by e-mail at nkaludjer@sd62.bc.ca.
It is lovely to experience this warm weather and sunshine!  Just a reminder to students to bring hats and wear sunscreen during the summer-like weather.
Also, there has been some confusion recently about dress code.  There is not a school dress code.  Please feel free to contact Mrs. Krusekopf, our principal, if you have questions or concerns.
Kindergarten Orientation for students beginning Kindergarten in September 2019 will be held on May 28 and May 29.  More information will be sent to families who have registered next week.
On the afternoon of May 22, there will be a reunification drill where parents/guardians will be asked to pick up their child(ren) early (1:45 PM).  More information will be provided, by email, in the coming weeks.
Marketa Lund, an Emergency & Crisis Response Management consultant, will be speaking about the drill at the May 14th PAC meeting.  Parents are encouraged to attend.
You're invited to…
Millstream School "Picnic in the Park"
Thursday May 16, 2019
5:30PM to 8:30PM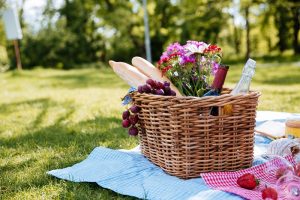 Pack your picnic basket with delicious dinner and dessert options, don't forget to pack beverages!
Sports equipment, music & bathrooms provided. Please remember to bring your own blankets etc.
We look forward to seeing you there!
Thanks to Millstream PAC for organizing.
Effective Tuesday April 23rd, Strong Start hours will return to the morning between 8:45AM and 11:45AM.