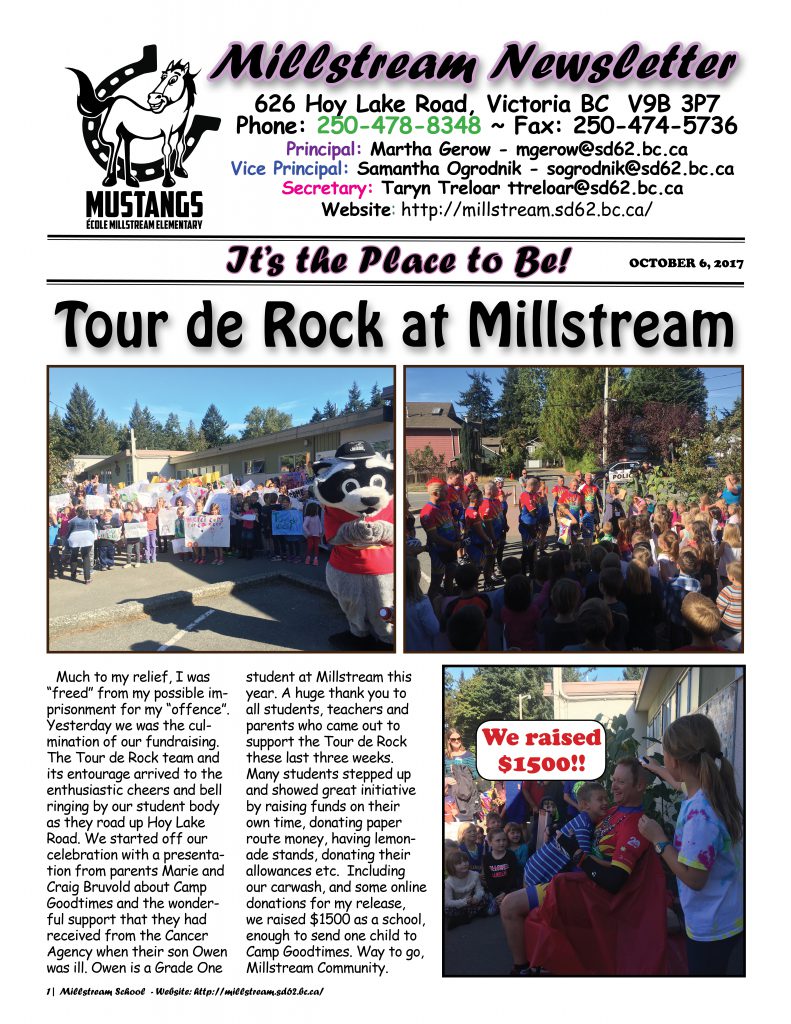 NEWSELTTER – OCTOBER 6 2017 – Read the whole Newsletter here!
Please help Ms. Gerow!!!
See you guys on Wednesday, October 4th, when the Team comes to the School. I am super psyched for that Day!
#forthekids
PLEASE USE THE ENTRANCE UNDER THE COVERED AREA BY THE GYM.
PARK STROLLERS IN THIS AREA AS WELL.
Click the below link to Register at Millstream:
Please bring in: 
Child's birth certificate
Proof of residence
Carecard