Parents will receive a copy at the Kindergarten Orientation
Dear Parents/Guardians,
Online bus registration is now open!
Please read Instructions: Guide to online bus registration, then
Due to the delay, we have extended the registration window to June 24. If your child requires school bus transportation starting in September, he or she must be registered by June 24.
Please visit our Instructions: Guide to online bus registration for instructions and trouble shooting.
Waivers – Families with financial hardship may apply to have their bus fees waived. To apply, please visit your child's school to fill out a bus registration and waiver form. All waivers must be signed by you school's principal.  Online bus registration is not available for those who wish to seek a fee exemption. Registration will only be available during the registration window from May 18 – June 24.
Please visit our Transportation page for more information including fees, schedules and a list of frequently asked questions.
If you have any questions or concerns, please contact us at info@sd62.bc.ca or bussing@sd62.bc.ca
Thank you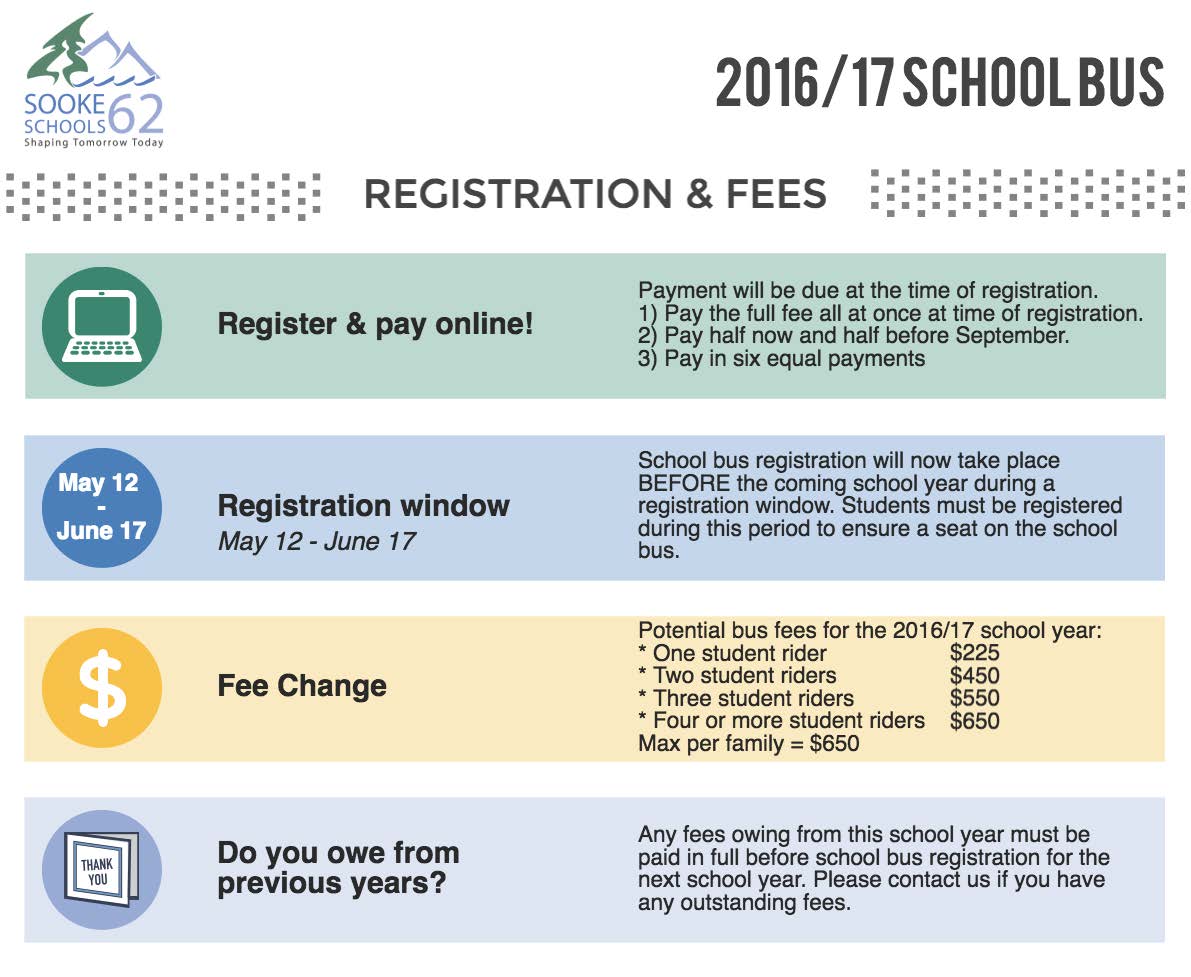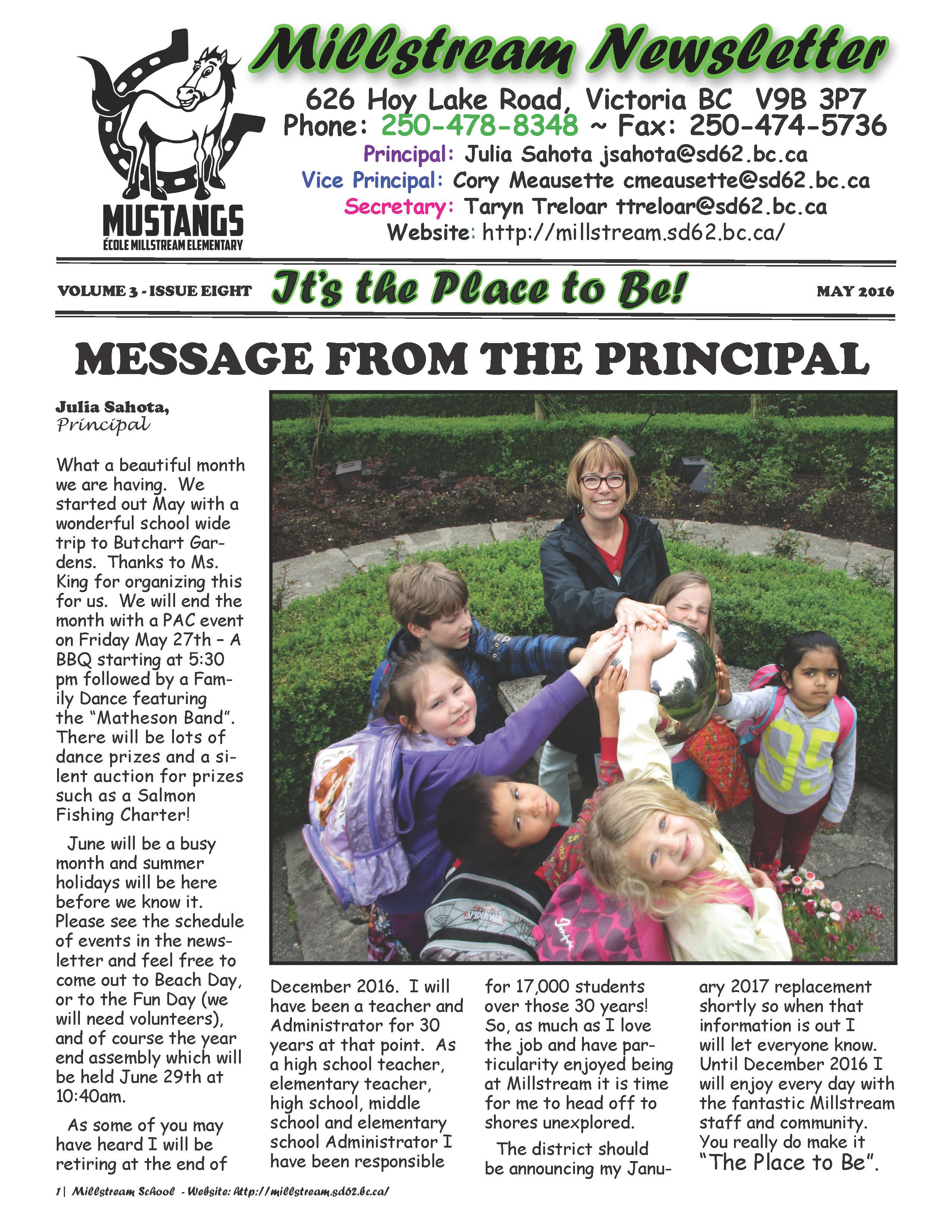 Check out the rest of the Newsletter: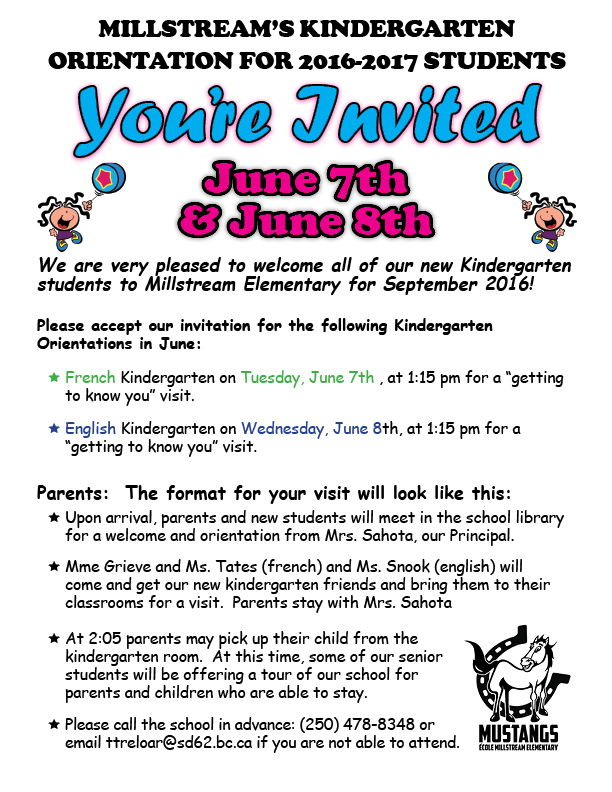 Kindergarten Orientation Invite – PDF Version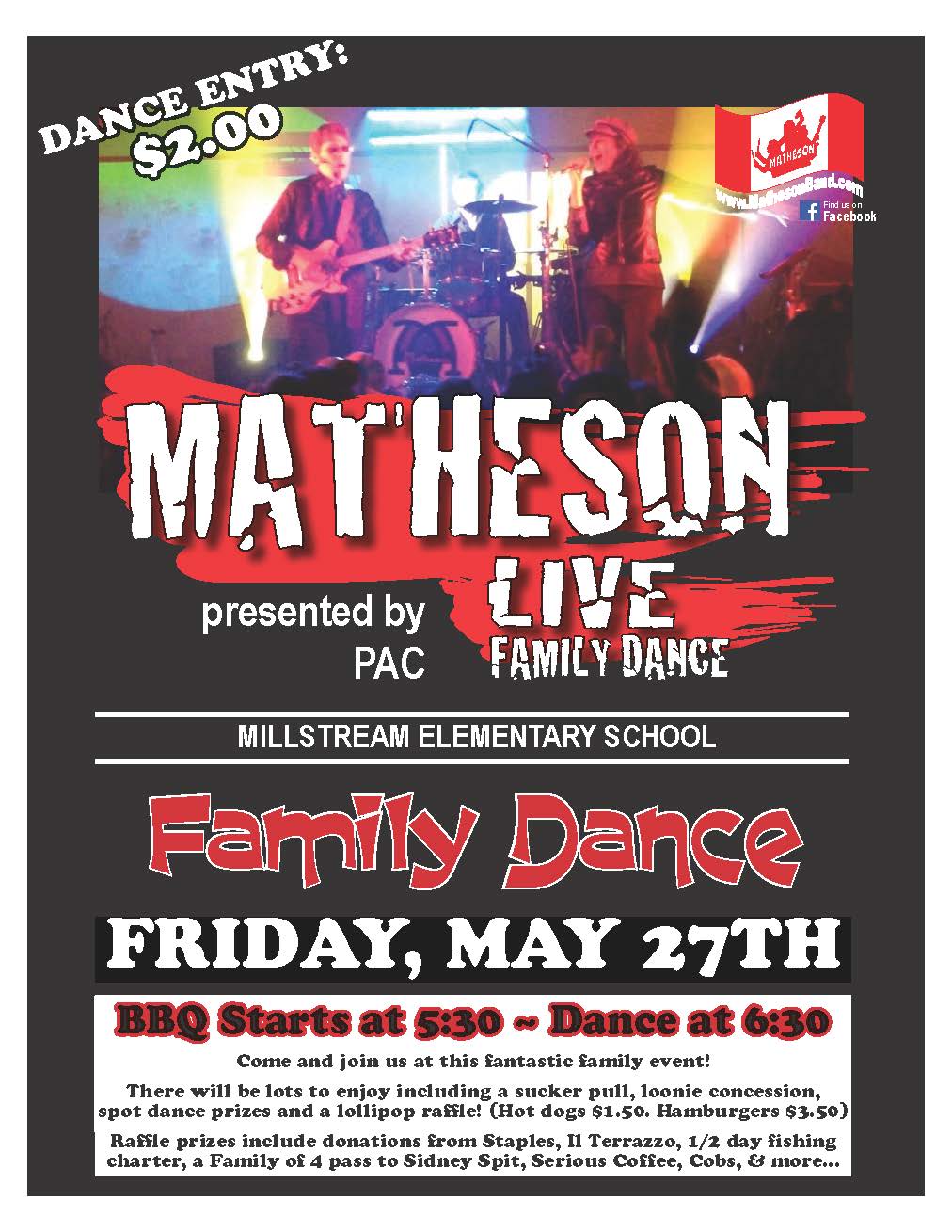 MAtheson Live Family Dance – May 27, 2016 – PDF VERSION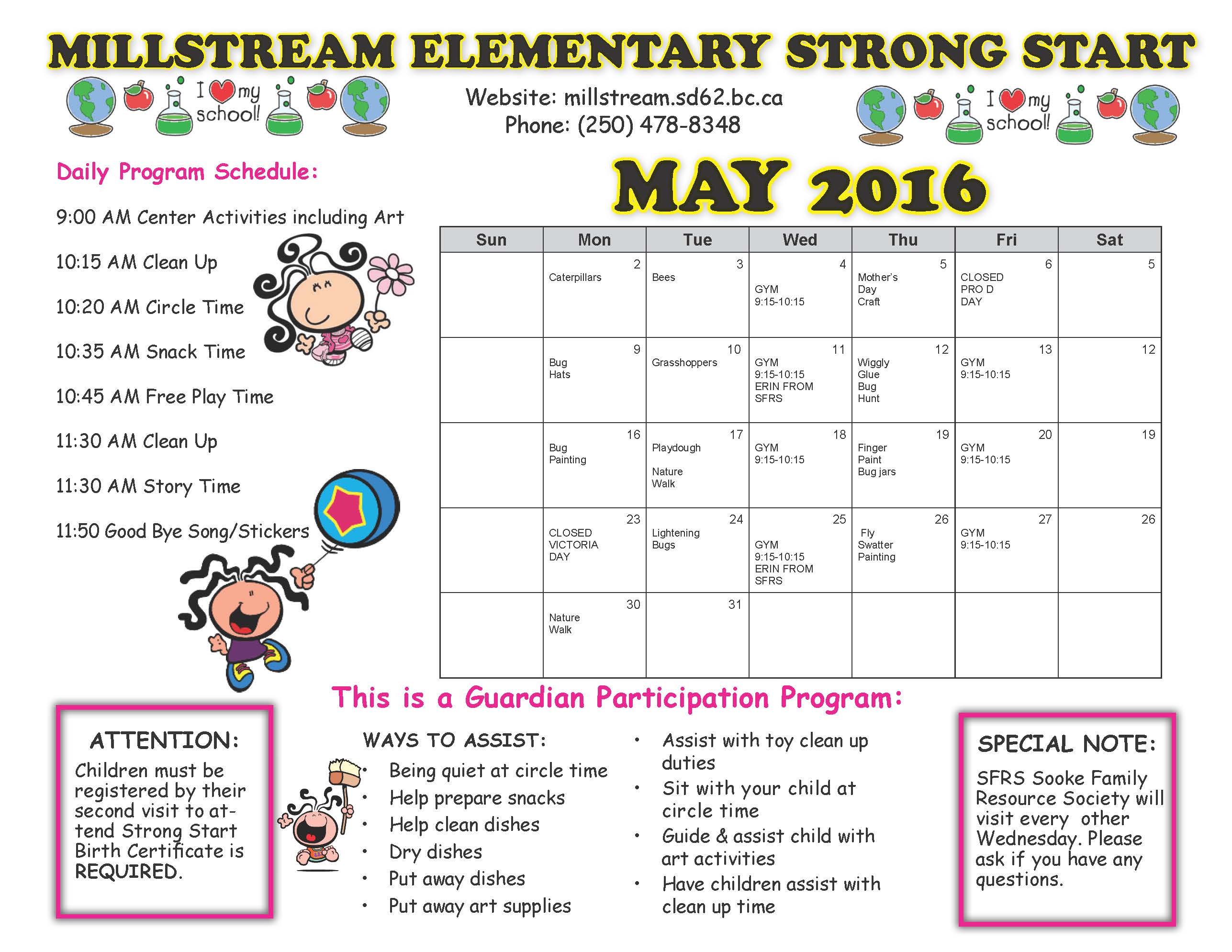 Dear Parents and Caregivers
The Ministry of Education in partnership with the Provincial Office for the Early Years has engaged the Atkinson Centre at the Ontario Institute for Studies in Education/University of Toronto to undertake a review of the StrongStart program in BC.
The purpose of the review is to:
•    Understand the impact of StrongStart BC
•    Identify how StrongStart BC works with other community partners
•    Provide recommendations to improve the program
They are seeking feedback from many groups, including families who attend our Strong Start Centres. We would greatly appreciate your input in this review process and invite you to complete the review survey found at the link below. The survey will be live until the end of May. Also note that the survey is both voluntary and confidential. The survey begins with a preamble with more details and contact information if you have questions. Thank you for your time.
Parent/caregiver survey link: http://www.strongstartevaluation.ca/
Vivian Collyer
District Principal – Curriculum & Programs
Sooke School District (62)
3143 Jacklin Road, Victoria BC, V9B 5R1
250-474-9831
250-474-9825 (FAX)
CLICK HERE TO GO ACCESS ONLINE ORDERING WEBPAGE: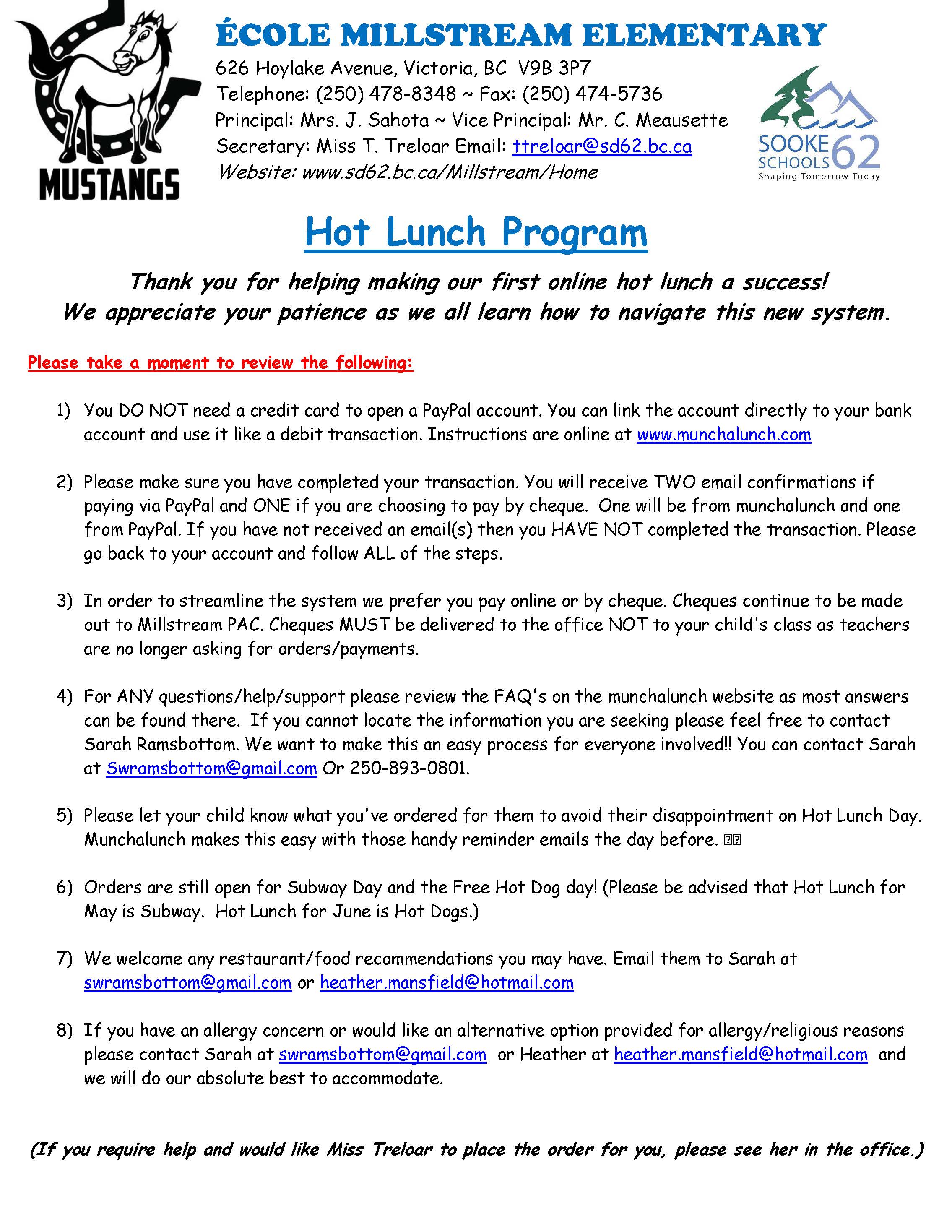 Hot Lunch Info – PDF VERSION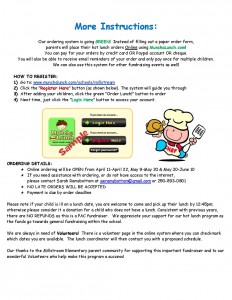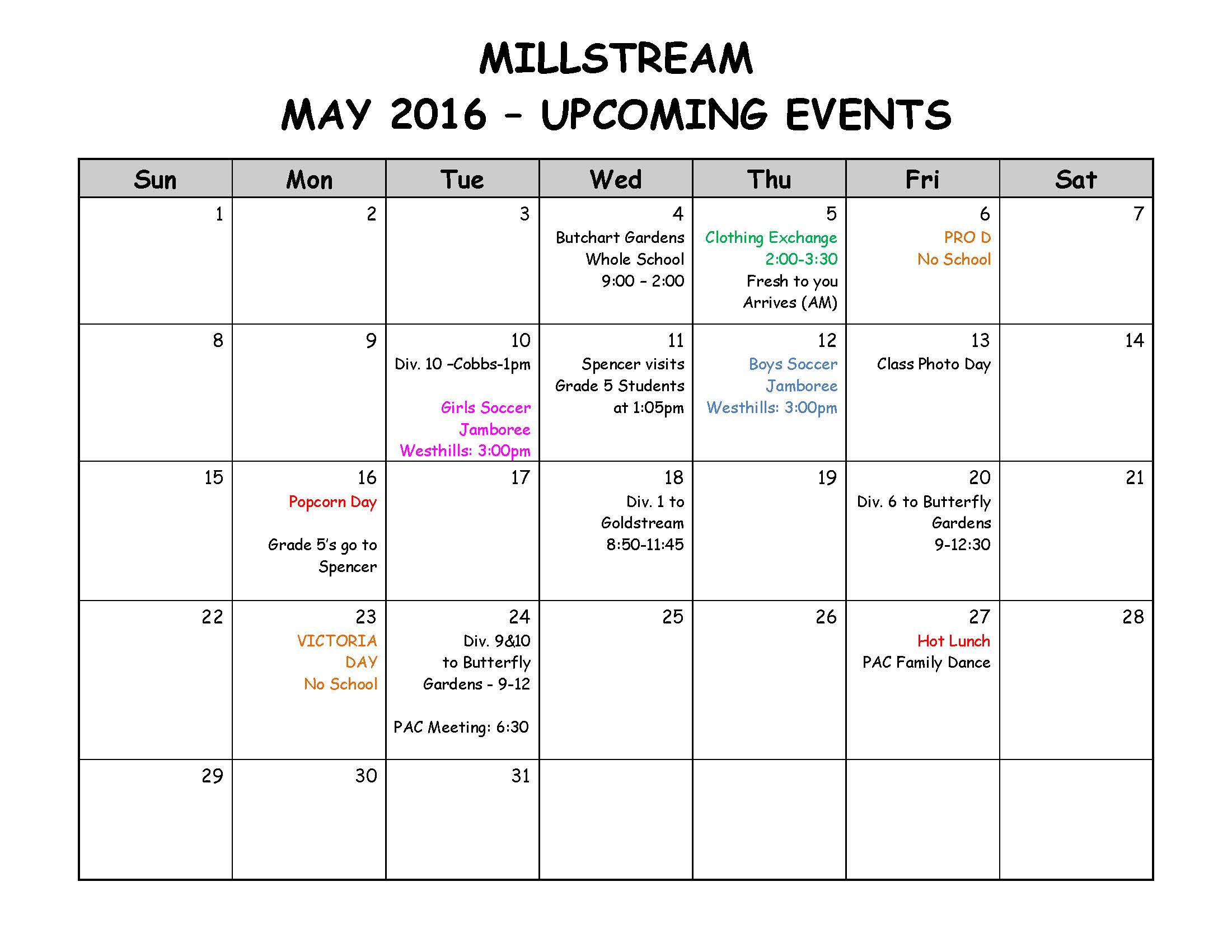 PDF PRINTABLE VERSION: Parent Calendar – MAY
Register at Millstream for 2016-2017
Click Link Below:
OR